Website Design
We build affordable, creative websites that are designed to grow your business. Our responsive sites scale with your business as it grows.
Social Media
It can be daunting to stay up on social media trends. Let us do the heavy lifting by creating a strategy that makes sense for you and your business.
Content Marketing
As the most cost effective way to grow your brand online, content marketing allows you to display your talent and position you as an expert in your industry.
Responsive Design
With more than 50% of searches coming from mobile devices your website needs to look great on every platform.
Website Maintenance
It's not enough to have a great site built, it needs to continue performing. Let us take away the headaches of maintenance.
WordPress Training
We not only build sites, we teach our customers how to update, maintain and manage their sites.
Site Hosting
Choosing a home for your website is important. Keep it up and running with our reliable site hosting.
Website Security
Design and marketing are key elements to consider for your website. Security is essential. We have a process of best practices and effective tools for keeping your site safe and secure.
Search Engine Optimization
It's not enough to have an incredible design for your site. You're online to be found. Our SEO services make your business stand out.
Email Marketing
Email marketing is one of the most effective ways to reach and engage your audience. Your email list is the #1 way to make sales online. The money is in the list.
Content Strategy
Content marketing is the most powerful and cost effective method to get people to know, like and trust your business. It will allow you to grow your authority and be seen as THE expert in your industry.
Brand Development
A brand is more than a name. Your brand represents the sum of people's perception of your company's customer service, reputation, advertising, and logo.
Work with a
Service-Driven Designer
Service is the core principle at Stark Web Design. We put our clients needs first and strive to provide the highest quality service possible.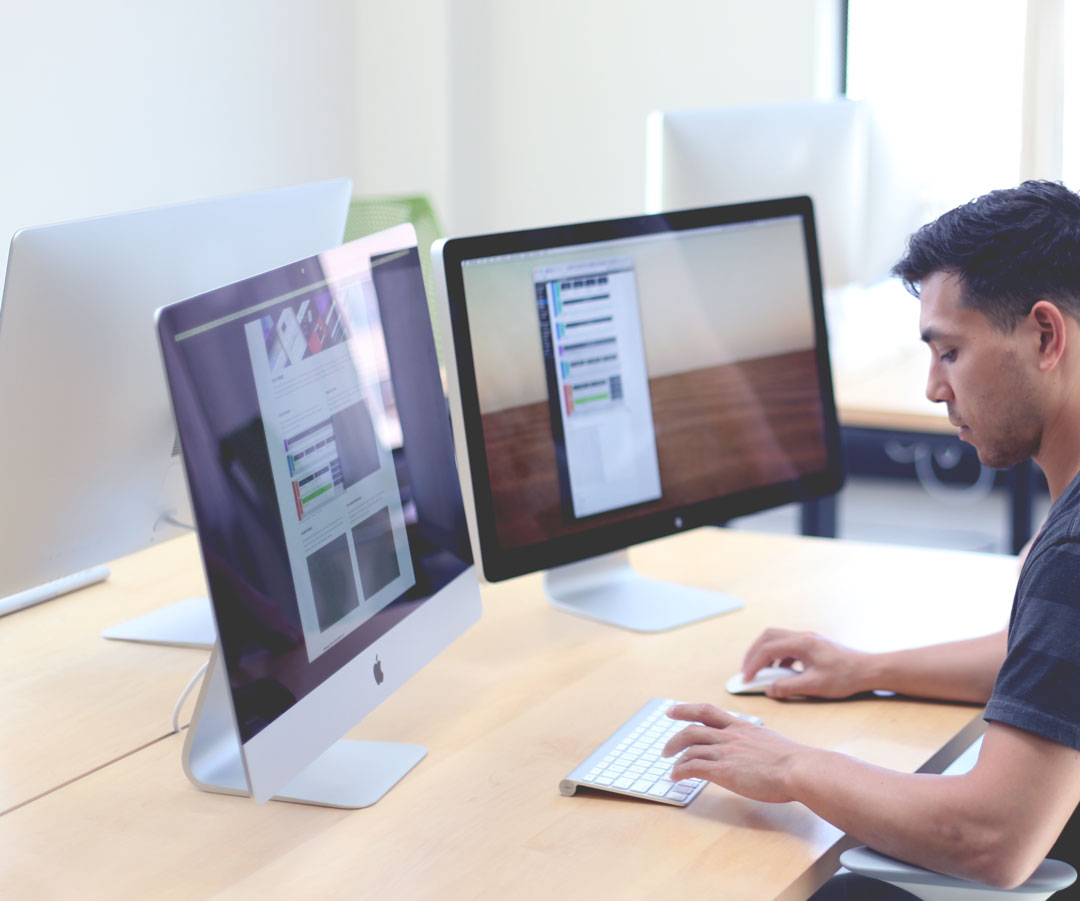 Mobile Website Facts
Optimizing your website for mobile is something you should've done by now. If not, these statistics should show that you need to be thinking about mobile marketing right now.
Internet Users Own a Smart Phone
Media Time Consumed on Mobile
Users Won't Recommend a Business with a Poorly-Designed Mobile Site
Users are Unlikely to Return to a Mobile Site They Had Trouble Accessing & 40% Visit a Competitor's Site Instead.
Our Latest Projects
Take a look at our latest work.
Steve delivers timely, professional, thoughtful, on-target insights and solutions. In short, he delivers value without worry every time based on his significant understanding of the latest digital platforms and technology available. Highly recommend him to brands, organizations and individuals.  
Steve is awesome to work with on websites.  Steve met with me and got all the information for my club and put together a great website.  He has been with me through the whole process and continues to provide excellent service.  I would highly recommend using Steve for your website needs.
Steve takes a very consultative approach to web design. He really listens to his customers in order to best give them what they are seeking. He offers suggestions and multiple options. He is also very detail oriented. He is very willing to modify the lay-out and information throughout the process. He is very knowledgeable and accommodating. Customer satisfaction is important to Steve. I highly recommend Stark Web Design!
I contacted Steve and he responded quickly. Our first meeting was relaxed and productive. I am not a computer savvy person. Throughout the meeting Steve reassured me that the website would be built to meet my association's needs. The work was done faster than expected and within the budget. Steve was patient with multiple emails with questions. If you have website design needs, I highly recommend Stark Web Design.
Let's Start Something new

Get a FREE
Web Presence Assessment
Contact us now and we'll get back to you right away to answer your questions and set up your FREE web presence assessment.
Or call us at:
262-378-0234