Are you struggling from a content block? Even the best content creators sometimes struggle with what to create next.
It's super frustrating to sit down and create content and now know what to write about or what topic to create a video for.
You want it to be relevant. You want people to find value. You need quality ideas to make quality content.
The good news is, there are content ideas all over the place. We just need to know where to look.
In today's post we look at 25 ways to generate new content ideas.

25 Ways to Generate New Content Ideas
Sometimes it just takes a little brainstorming. But even brainstorming usually needs a little direction and organization.
Consider creating some topic clusters. Topic clusters are created simply by coming up with 5-20 main topics related to your business.
Choose one of those main topics and then do a brain dump of every keyword, phrase or question related to that main topic. This will create your first cluster.
The great thing about topic clusters is that you can create pieces of content that interrelate closely enough to give you better juice with your SEO.
2. Google Search Suggestions
Google is a great place to get content ideas. Take your topics and do a google search. Then, scroll down to the bottom of the search results and you'll see Related Searches.
The related searches are great for finding related keywords and phrases for new content ideas. Below you can see the related searches for content marketing.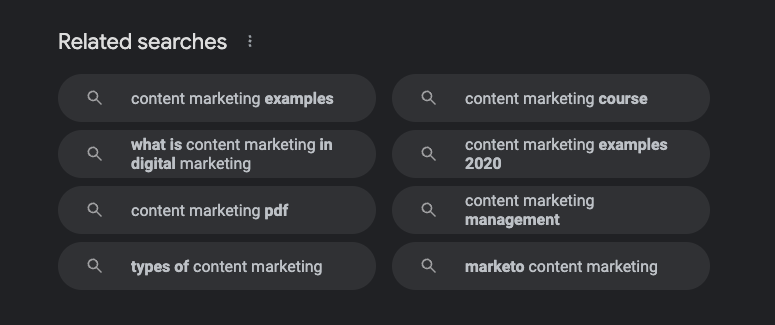 Blog comments often contain great questions that can give you topics for other pieces of content. If you have a blog be sure to stay up on moderation and interact with your audience. These interactions can give valuable insight to the types of topics and content your followers are looking form.
It's also a great idea to follow as many blogs in your industry that you can. Be where the conversations are and you will always find new content ideas.

Look at the conversations you are having on your social media channels. If you are active on social then you are likely getting questions related to your business and these can be great topics for your content creation.
Also, who else are you following on social media. Take a look at others in your industry and see what those conversations might offer for content ideas.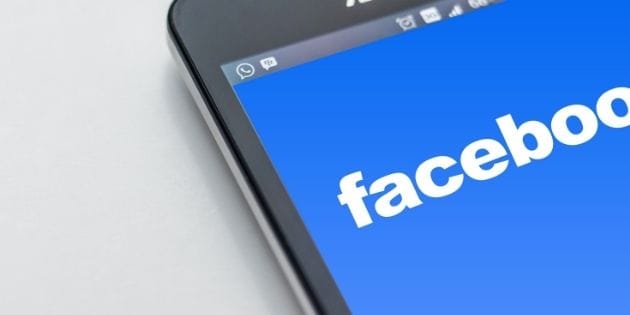 5. Interview Interesting Guests
Interviews are a fantastic way generate new content ideas. The interview itself can be the content if you record it using audio or video files. Another option would be to interview someone and take notes to create written content. Either way, an interview can lead to multiple content ideas.
6. Research Your Competition
What type of content is your competition creating? Can you take their content ideas and improve on them?
Be sure not to steal content but you can definitely do some research and be sure you are in the mix for any interesting content ideas your competition is using.
Current events can sometimes be tricky from a timing standpoint. You'll need to stay on top of what's happening and produce on that current event topic pretty quickly to take full advantage of the initial buzz.
If you get on it before others. you could end up with a viral content piece. If you wait too long, others will take advantage and your content won't have the impact that it could.
Twitter has long been the place to get news as it happens. For the most up-to-date trends, when you are in Twitter, go to #Explore and click on Trending.
If you want to look at what's happening inside your industry then search your industry or related topics to see what conversations are happening.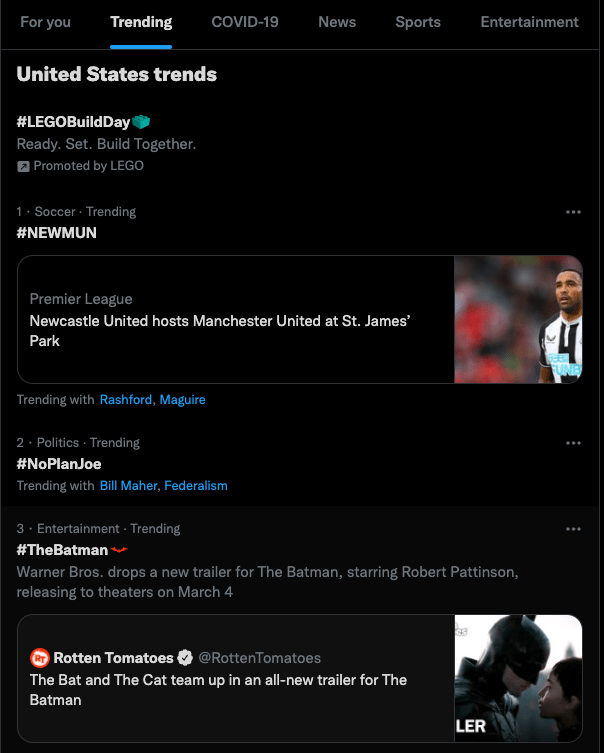 9. Find Products to Review
What products or services in your industry can you review? While you could always review your own products or services, these reviews are often viewed as just advertisement.
Look at related products or services inside your industry where you can provide insight. Stay away from competitors and find some business that you do work with or tools that you use for your business.
10. Use a Topic Generator Tool
There are some very useful tools on the internet to generate topic ideas.
A couple of my favorites are Hubspot's Blog Idea Generator and SEMrush is another great option for researching topics and your competition.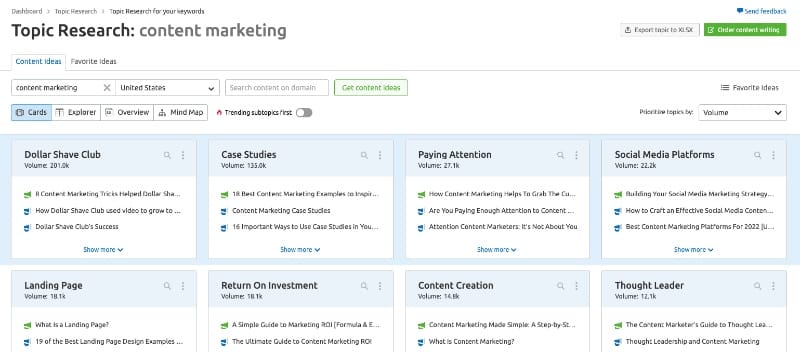 11. Tell Personal Stories
People love to learn about the people behind the businesses and brands they follow.
Think about what stories you could tell about your personal experiences that others may find helpful or interesting.
12. Write About Your Business Struggles
People also love to learn about what's happening behind the scenes of a business they follow.
Running a business is not easy. Anyone who has ever owned a business will have faced adversity.
The struggles you have with your business can be incredible stories to share with your audience.
Take a look at your bookshelf or your Kindle reader. You read all those books for a reason.
What ideas can you take from your personal library?
14. YouTube Video Recommendations
YouTube recommendations work similarly google recommendations. Enter your search topic into the search bar in YouTube. You'll see a ton of related videos and you can scrape those topics for content ideas.
Also, look at the top videos from your search. When you play a video and get to the end you can see suggested videos. Those can also offer great, highly targeted content ideas.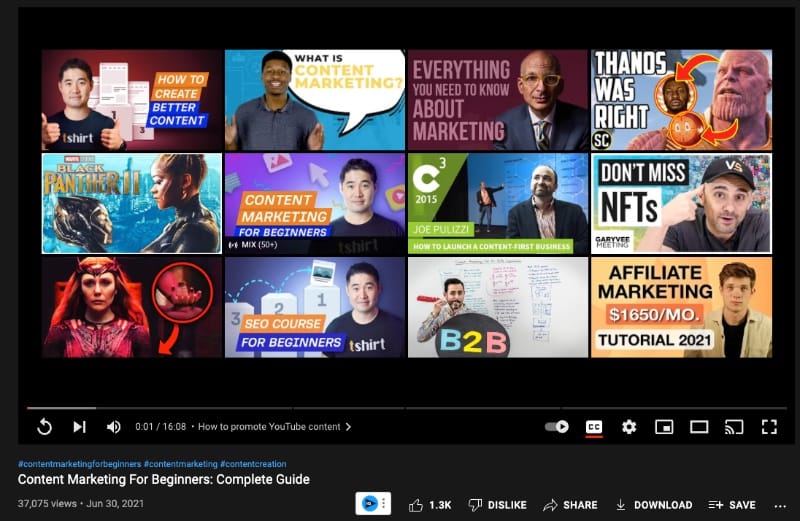 Are there newsletters in your industry that you can sign up for?
I have a client who owns a Public Relations Agency and they use PRdaily.com who sends out a daily newsletter. They are able to get topics every day that they and give their thoughts and opinions in videos and blog posts.
Have you seen any recent studies within your industry? If so, you can create content around the information in those studies.
Any new facts or trends in your industry or a related industry can provide great ideas for your content.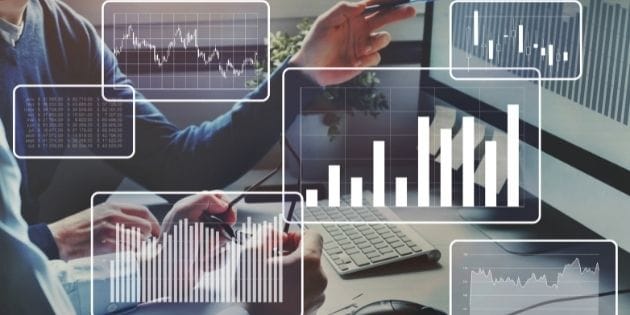 17. Find the Hottest Topics on Reddit
Once you've examined all of your comments and even those of your competitors for content ideas, go check out online forums.
Reddit is a huge collection of forums where people can share news and content or comment on other people's posts. It's one of the most popular websites in the United States and the perfect place to mine through comment strings for content ideas.
18. What Are People Asking About on Quora
Quora is a website that is built to ask and answer questions about any topic that you can think of.
Quora is full of industry-related news and statistics, customer questions, expert opinions, current trends, competitor information, and just about everything you would need to come up with endless content ideas.
BuzzSumo allows you to find the most shared content by keywords.
You can type in terms related to your business or content and BuzzSumo will show the most popular topics that are trending and that are getting the most shares and clicks.
This will also give you insight into what types of content are performing the best.
20. Survey Your List or Followers
Not sure what content your followers want? Then ask! If you have an email list, this can be the most valuable resource for your business.
Utilize your list to ask what kind of content they want. Send them a survey or just an email with some questions about what topics they want to learn more about.
21. Check Your Niche on Amazon
Amazon is the largest online retailer in the world. You can use the power of their website to help you find content topics.
Enter some of your main keywords into the Amazon search bar. Look at what books come in the search. Scan these books to see if you can scrape new topics for your content.
Also, take a look at the products that come up in that search. Are there products there that you can review or that create an idea for your content?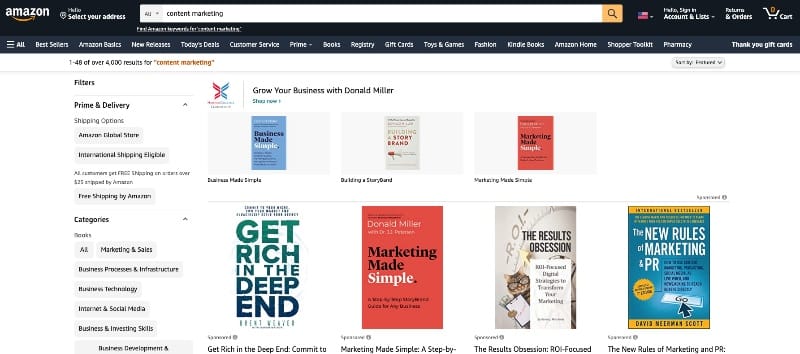 One of my favorite things to do while I'm in the car, going for a walk or getting a workout in on the treadmill is to listen to podcasts.
Podcasts are a great resource for content ideas. Find the most popular podcasts related to your industry and give them a follow.
Many times you don't even have to listen to scrape content ideas. Most podcasts have websites with show notes that make it easy for you to grab content ideas really quick.
Always be learning. That's something I have strived to do since before I started building my own businesses. You are never going to know EVERYTHING. Our world is ever-evolving and if you don't keep up your business will suffer.
What courses or seminars can you take or have you taken in the past. When you learn, share your knowledge with your audience.
If you can't afford courses or just don't have the time (you should make time), then look at the sales pages for courses. Often they will give behind the scenes looks or at least list out the topics they will cover. You can grab those topics and do your own research to create content.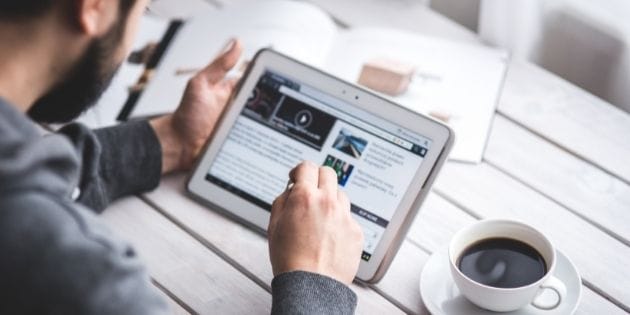 If you have a blog or have created any kind of content in the past, you can recycle and update for new content pieces.
Every industry changes and evolves but the core content topics often remain the same. Take a previously published article or video and refresh it to make it relevant today.
25. Join a Mastermind Group
Not sure what a mastermind group is? A mastermind group is a group of peers who meet to give each other advice and support.
It's very similar to mentoring except it contain 5-6 people who give and receive advice. With mentoring you are generally just receiving advice.
Some of the most valuable conversations for my business were part of a mastermind group. The groups have given me a ton of ideas for my business. Both for topics and the overall direction of my business.
I hope you found value with today's post.
If you did, please leave a comment and share with your fellow digital marketers.
To Your Success!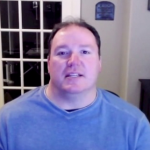 Steve Stark
steve@starkwebdesign.com
262-378-0234
Follow us on Facebook