"Come with me if you want to live." Kyle Reese told us it was coming and that we should run from AI if we wanted to survive. Today, if we don't embrace AI our marketing may not survive. AI is here to stay. Marketers that ignore it, will do so at their own peril.
As technology advances, so too do the tools that marketers have at our disposal. Artificial intelligence (AI) writing assistants are a tool that will be invaluable to those of us working in digital marketing. AI can take your digital marketing strategy to the next level and pretty soon, without it, your business will be left behind.
What is an AI writing assistant?
AI writing assistants are software programs that use artificial intelligence to generate content. They take a prompt or topic idea and then generate a first draft based on the information you provide them with. They don't require much input from you — just some basic parameters — but they do need to be given specific instructions in order to produce effective results. That means being clear about what kind of content you want them to write, as well as providing a few keywords or phrases that will help guide their output.
An AI writing assistant uses natural language processing (NLP) to analyze your text, pointing out grammar mistakes and suggesting ways to improve its coherence and readability. You can also use the AI writing assistant for specific tasks, like paraphrasing a sentence or creating synonyms for certain words. To use an AI writing assistant in this way, simply paste your text into the software and it will provide you with instant feedback.
With the help of an AI writing assistant, you can quickly identify which areas of your text require improvement in order to make it more coherent and readable. By leveraging an AI writing assistant's tools, you can craft more effective content that conveys your message clearly and concisely.
5 Things You Need To Know About AI Writing Assistants
Great way to get ideas for your content
Coming up with content ideas can be a challenge for many digital marketers, especially if they're stuck in a creative rut. Fortunately, AI writing assistants can provide fresh and innovative ideas for content creation that will draw in readers and keep them engaged.
They can also use analytics to determine which topics will be most successful on different platforms, ensuring that all content reaches its intended audience as effectively as possible.
Create first drafts for you content
An AI writing assistant is a great way to create drafts for your digital marketing campaigns. It can drastically reduce the amount of time needed to create a high-quality document, saving you precious hours a week. The program can create drafts of headlines, blog posts, ad copy and social media posts just to name a few.
The AI assistant works by asking a series of questions or prompts to determine the intended purpose of a draft, and then automatically generates an outline which is customizable on your end. This ensures that each document contains the necessary information while still remaining within brand guidelines and any other criteria needed.
Plus, with frequent updates to refine the ai's understanding of marketing trends and best practices, you can be sure that each draft outputted is up-to-date and produced in a fast yet reliable manner.
The more specific you are with prompts, the better the results from AI
By providing a specific information for the prompts as a starting point for your blog post or article, a machine learning model can generate a highly convincing article with no other human input. This is an invaluable tool for expediting long and tedious processes and significantly increasing productivity.
However, what you put into the prompts will greatly effect the outcome from the AI. Be sure to be very specific. You can also use the results to feed back into the prompts to get even better information.
Save time in your content creation
As you're already learning, an AI writing assistant greatly reduce the time it takes to create your content. Just feed in the prompts and let the AI do the rest. The great thing about these programs is that they are not just copying other work from the internet. The AI writing assistants are gathering data and creating fresh, unique content every time. This gives you a great starting point for your content and can save you a ton of time with your research.
Content Creators Still Have to Know Their Topic and Make Edits
AI writing assistants are not at the point where they replace a human writer. They pull data for the content but the AI doesn't know what's fact and what's not. That means you still need to know your topics. The AI will get you pretty far along with creating a piece of content but it still needs a human touch. It still needs to have the content verified, edited and put into your original voice.
The AI is improving all the time and it we already have programs that will learn the voice of a human writer. But, we aren't quite ready to for judgement day and the all powerful AI to do all the work for us. Maybe that's a good thing.
AI-based tools offer countless opportunities when it comes to improving your digital marketing strategy —from generating content ideas , creating engaging copy , streamlining editing processes , automating responses , enhancing SEO strategies —the possibilities are endless!
Whether you're just getting started in digital marketing or you're a seasoned pro looking for new ways to optimize your workflow , an AI writing assistants could be just what you need.
As digital marketers, like all other business owners, we need to always be looking for ways we can improve. We have to stay current with out knowledge or our industries.
AI is here. It's here right now. And it will only grow. We need to be ready to grow with it.
I hope you found value with today's post.
If you did, please leave a comment and share with your fellow digital marketers.
To Your Success!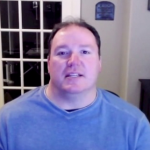 Steve Stark
steve@starkwebdesign.com
262-378-0234
Follow us on Facebook