You have a great product. You've poured all of your knowledge and expertise into that product. Now, you're ready to start selling.
As anyone who has created a product knows, creating it is the fun and easy part. Selling your product is the hard part. You can have the best product in your industry but if you want to sell it online, you have to have a great sales page. A great sales page requires great copywriting.
You have 2 options when it comes to copywriting. You can pay anywhere from $2000-$15,000 for a professionally written sales page. Or you can do it yourself. Let's be clear, there is a reason why copywriters can charge what they do. It isn't easy to create copy and converts visitors into sales.
Like any professional service, experienced and effective copywriters have honed their craft for years to be able to create copy that sells. It's definitely a skill you can learn but it will take a significant amount of time and money to learn.
Fortunately, there is software that can help give you a head start. Last year I was introduced to a copywriting software called Automatic Script. It gives you a great start when writing a sales page, opt-in page, emails, headlines, ads and many other types of copywriting.
Here's a look at Automatic Script.
What Kinds of Copy Can Automatic Script Create?
Automatic script has templates for just about any kind of copy you want to create. Here's a list of the types of templates that you can use.
Headlines
Sales Letters
Google Ads
Email – Singles
Email – Sequences
Video Scripts
Facebook Ads
Facebook CTAs (Call To Action)
Testimonials
Optin Pages
Webinar Promotions
Webinar Outline
Order Bumps
Upsells
Phone Calls
Information Products
CTAs (Call to Action)
Each of these script types has multiple script templates to choose from.
How Does Automatic Script Work?
Using Automatic Script is as easy as answering questions about your customer, page or project. Each template will ask a series of questions.
If you are detailed and thorough with your answers, you will have less editing once the script is produced.
Once all of your questions are answered, the software will produce your script. Keep in mind that your script may not be ready for primetime without any editing.
The program will get you 95% of the way there but expect to proofread and make some minor changes to the copy that the software produces. 
I hope you found value with today's post.
If you did, please leave a comment and share with your fellow digital marketers.
To Your Success!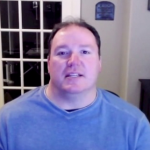 Steve Stark
steve@starkwebdesign.com
262-378-0234
Follow us on Facebook