As a small business owner, Dropbox has become an incredibly valuable tool at Stark Naked Marketing.
What is Dropbox?
Dropbox is a cloud storage service used by over 500 million people.
Using Dropbox for small business gives you a great option for your offsite storage at an affordable price.
Over the last year it has changed the way I do business and helped me better connect with clients and team members.
Here are the 4 reasons Dropbox has become invaluable to my business.
Click here to try Dropbox and get 500MB of FREE Space.
4 Reasons to Use Dropbox for Small Business
Access Your Files From Anywhere
My favorite feature of Dropbox for small business is how it automatically syncs your files across all your devices.
Have you ever updated a file on your laptop and then went to work with it on your desktop and it's the wrong version.
That won't happen if you use Dropbox.
If you save a file to Dropbox using your Windows phone you can go right to your MacBook and access the saved file.
Any changes you make to that file in will update without you doing a thing.
It's seriously like magic.
With a desktop machine in my office, a laptop I use everyday as I'm out and about, and my phone, I can make changes to files and I never have to worry about which version I'm looking at.
Far and away the best feature for a busy small business owner.
Easily Share Files
Having the ability to share files with team members and clients is critical for my business.
When I work with a client I need an easy and reliable way to share files.
Whether it's a folder of images, documents to be uploaded or text copy for the narrative of the site, it's great to have one place to share everything.
Using Dropbox for small business to share files is very simple.
There's no need to worry about file size when you share.
Just email a link to grant others access to files online.
Another great benefit using Dropbox is the ability to share folders.
Folders can also be shared via link and is awesome for teams.
Because Dropbox offers a free version of their service, my clients can use this tool for no additional cost.
However, many of my past clients start using it and don't want to give it up.
Collaborate on Files
Not only can you share files with others but you can collaborate on those files.
With Dropbox you have the ability to give permissions like view only and edit.
You can use shared folders and files to give simultaneous access to team members.
This is a feature I use regularly with clients and team members as we can update files in real time while we're both in the file.
Back Up and Manage Your Photos
Dropbox has a cool feature called Camera Upload.
All you need to do is download the Dropbox app on your phone or computer and turn on the Camera Upload feature.
When you do this your photos and videos are automatically uploaded to Dropbox.
This is great for freeing up space on your device and makes sure you don't lose anything.
How I Use Dropbox
Create folders for every website and social media client. Having access to these files wherever I go is a huge advantage. This allows me to pull up anything during a meeting or when I'm working remotely. I also share these folders or individual files with clients and team members when necessary. The collaboration element allows me to let others edit and add to documents so I don't have to chase people with emails.
Keep backups of all my websites. There's nothing worse than having your site hacked. Accept for realizing you forgot to keep a backup of your site. I keep 2 separate off-server backups. It may be a bit redundant but you can never be too prepared.One person's paranoia is another person's engineering redundancy. - Marcus J. Ranum #SmallBusiness Click To Tweet
Backing up all my photos. My wife and I have 4 kids and thousands of photos of our family. Not to mention all the stock photography, graphic elements and audio files that I have purchased over the years for use in my designs. It's fantastic having them out there so I can access them from anywhere.
Freeing up space on my devices. Video is a storage hog to say the least. You can eat up the storage on you phone, laptop or even you desktop with HD video. It takes less that you think to eat up a 500GB hard drive.
New Feature: Dropbox Paper
Dropbox paper is a feature I just started using.
So far, I love it.
Dropbox paper is a great collaboration tool.
It has a very simple design that is perfect for creating and developing projects.
You can use text, create checklists, add tables, insert images, attach files and even add code to documents.
With the iOS or Android Dropbox Paper app, ideas can be captured and added on the go.
Alternatives to Dropbox
Google Drive, OneDrive and Box are all good alternatives to Dropbox for small business.
Each of these options are comparable in price and features.
However, I feel Dropbox offers the simplest interface and is the easiest to use across platforms.
I hope you found value with today's post.
If you did please remember to like, comment and share.
To Your Success!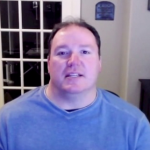 Steve Stark
Follow me on Twitter: @stvstark