Want to know How To Build Your Own Brand?
Branding is important if you want to build a presence online.
It's critical to build your personal brand if you want to seen as an authority online.
I recently decided to re-brand my website BizForHome.com to StarkNakedMarketing.com.
In today's video I discuss why I made that decision and give you 4 tips on how to build your own brand.
4 Steps on How To Build Your Own Brand
1. Be clear about your objectives.
It's important to understand exactly why you are trying to build your business online.
Are you looking to generate leads?
Are you looking to make sales?
Are you looking to become an authority in your niche?
…maybe all of the above?
Regardless of your objectives, you need to be clear about what you are trying to accomplish online with your marketing.
This will help you put together a strategy or strategies for successful online marketing.
2. Identify your brand name.
This might seem obvious but it's not in all cases.
I started out just wanting to be in the home business industry and thought that BizForHome.com was a clever domain.
That was before I realized what my objectives really were with online marketing and before I defined my target market.
If you're a home business owner then you should strongly consider creating your personal brand and include your name.
If you are a small business owner you may want to develop your personal brand as well.
Or… you might have a unique product or service that you can brand.
Either way, focus on what your objectives are when choosing the brand to go with.
3. Grab all related outlets.
Once you have chosen your brand name, you need to own every outlet for that name.
Buy the domain name and claim that name is ALL the social media outlets.
You don't want someone else building a following under the same brand you building.
Knowing how to establish your brand online begins with owning all the outlets of your brand name.
Own them all and you control all content associated with that brand.
4. Be congruent with your content.
Your content should match the brand name.
For example… you would not choose a brand that focuses on health and wellness then create content about traveling.
That would make no sense and no one follows someone who doesn't make sense.
Make sure you think about each piece of content create and how it relates to your brand.
I hope you found value with these tips on How To Build Your Own Brand.  If you did please like, comment and share.
Looking for more information about how you can generate more leads for your business?
Contact Stark Web Design today and set up a call today to discuss your business.
To Your Success,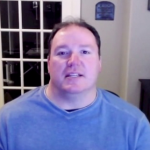 Steve Stark
Email me at steve@starkwebdesign.com
Follow me on Twitter
Find me on Instagram