Kartra is an all-in-one marketing platform. It has everything you need to build a business online. But is it the best marketing platform for your business. Let's take a look.
When you think about the marketing strategy for your business, the tools you use will play a big part in your success.
For many years I used separate tools for landing pages, email, marketing funnels, CRM, video hosting, online courses, products and shopping carts. Not any more.
Kartra does all of this and more. You can get rid of all those individual tools and go with Kartra for all your marketing needs.
When you think about the marketing strategy for your business, the tools you use will play a big part in your success.

Disclosure: Some the links in this article are affiliate links, meaning, at no additional cost to you, I will earn a commission if you click through and make a purchase. We ONLY participate in affiliate programs for products we use and recommend.
All-In-One Platform
The biggest advantage to using the Kartra platform is having everything in one spot. This will minimize issues having fewer integrations. It allows all of your marketing and analytics to work seamlessly together.
Cost Efficient
Using stand-alone tools for email, funnels, CRM, video hosting, online courses and all your other marketing comes with a big price tag. With Kartra, your costs will drop dramatically. The starter plan is less than $100 per month. Many of these individual tools will cost as much as more for just that one piece.
Cloud-Based
Kartra is a cloud-based software platform. There is never anything to download and you can access the system from anywhere you have an internet connection.
User-Friendly
The system is very user friendly. With pre-made templates and drag and drop interfaces, it's simple to get your business up and running. There's no need for designers or programmers. Kartra has a robust training portal to learn every part of the system.
Analytics
Having everything in one place allows for some incredible analytics. Kartra gives you information on how your emails are performing with open rates and full, detailed sequence data and conversion tracking. You can find out which landing pages are converting and how your products are selling. Having these analytics will make running your business so much easier. When you know what's working and what's not, you can pivot your business to stay on track and create success.
Things to Consider as a Content Marketer Using Kartra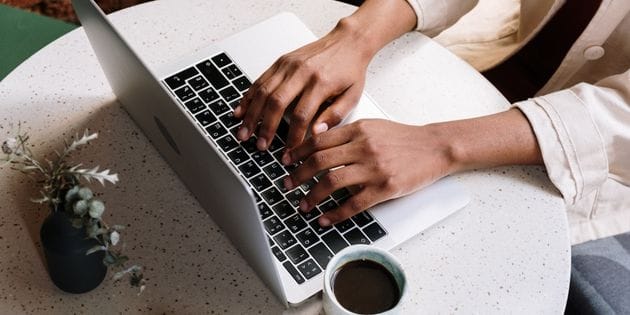 The SEO when using Kartra as a website for content marketing is not as effective as some other content management systems like WordPress. There is also no blogging feature inside Kartra.
If you want to publish blog content you will need a 3rd party integration. Platforms like WordPress also provide for more flexibility the vast amount of plugins available.
For most users, none of these deficiencies will not be an issue. You can also pair Kartra's marketing power with a WordPress website.
I use Kartra in addition to a WordPress website for my businesses and have several clients who do the same. Using both can provide the best of both worlds for those who want to create blog content.
Let's take a look at some of the features inside the Kartra platform.
Websites/Landing Pages
Over the years, I have used several page builders like Kajabi, Click Funnels, Lead Pages and just about every other platform or builder out there. Kartra's drag and drop is very user friendly.
It may not offer as much flexibility as WordPress but compared to other page builders and all-in-one platforms it's one of the easiest. The system includes a ton of templates for full pages and for individual sections and modules.
Email Marketing
The email marketing in Kartra will more than replace the stand-alone systems like Aweber, MailChimp or Constant Contact. The system has excellent templates and a drag and drop email editor that's pretty simple to use.
You can personalize emails with custom tags that pull names and many other fields from your leads contact information. The system also allows for split testing as well as advanced automation options so you can set rules based on behavior.
For instance, you can create a sequence that different emails based on the actions taken by the subscriber such as opens or product purchases. This allows you to better personalize the leads experience.
Funnels & Campaigns
Create marketing funnels that convert visitors into sales. Kartra allows you to create automations that will take leads through your selling process using landing pages, thank you pages, email sequences and sales checkouts.
The system has the capability to add tags and create conditional paths for your leads based on the decisions they make in your funnels.
CRM
Keep track of all your leads with Kartra's Customer Relationship Manager. Being an all-in-one system, everything is connected in Kartra. You can see all your lead's information, and track every move they make inside your funnel.
Seeing how they interact with your content can give you incredible insight into your sales process.
Video Hosting
If you are using video in your business, then you know housing your video can be a pain. And expensive.
YouTube is a great place to upload video, however, it's not good for keeping content gated so you can sell access to it. Vimeo or Wistia are good options but with Kartra's 2nd tier plan you can house unlimited video inside your account.
Another incredible benefit of storing your video in Kartra is the analytics. You can see how many times the video was played, how many times it was completed, average watch time and how many times they clicked on a call to action.
Course/Membership Area
The memberships are one of my favorite features inside Kartra. While the feature is called "Memberships", you can use this area to house either a membership or a course.
This is the feature allows Kartra users to share their content and training to build their business. The builder is simple to use with the drag and drop interface and gives you options to break it into multiple tiers, drip your content, upload videos and files and track your members progress.
Checkout
The Kartra checkout includes optimized templates that are easy to customize to your brand. With this checkout system you can manage sales, subscriptions, payment plans, special offers, trials and coupons.
You can also boost your sales with upsells, down sells, cross sales and order bumps, . There's built in automation that allows you to recover abandoned shopping carts to increase your conversions and you can create multiple price points and the checkout is fully integrated with all of the other Kartra tools.
Calendars
Kartra has a very simple and flexible calendar system. There are four different types of calendars you can create; the consultant model, the recurrent class model, the gym subscription model and the live event model.
The Kartra calendars can sync with your Google calendars and allows you to send confirmation notices, pre and post event notifications, cancellations and rescheduling.
Affiliate Programs
Do you want others to sell your product for you? You can do that by Kartra's built in affiliate management system. The system gives you all kinds of options for incentivizing, paying and communicating with your affiliates.
Flexible commissions, payment milestones, joint venture brokers, custom landing pages for affiliates, and multiple commission tiers are just a few of the features offered in this system.
I hope you found value with today's post.
If you did, please leave a comment and share with your fellow digital marketers.
To Your Success!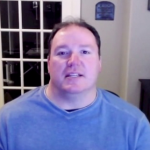 Steve Stark
steve@starkwebdesign.com
262-378-0234
Follow us on Facebook