Building your business online can be a tricky thing. With social media ads it can also be very costly, especially if you're not an expert at social media advertising.
If you want to build consistent lead generation that will foster continual growth for your business you need to be using content marketing.
Content marketing is far more effective in building engaged customers who will buy from you again and again.
Over the years I have found that membership sites are one of the best ways to inplement content marketing to exponentially grow your business.
In today's post we look at 6 reasons you should be thinking about a membership site for your business.

6 Reasons You Should Consider Building A Membership Site
1. Leverage Your Expertise and Build Authority.

A membership site will allow you to demonstrate your expertise.
If you have a lot of knowledge, training and experience in your field then you can pass that information on to others.
You can fill up your membership site with knowledge that your audience will find valuable.
The credibility that you can build with a membership site will draw clients and attract the kind of attention that can drive exponential business growth.

Your membership site will not only generate leads and allow you to grow your business, it can also be a terrific revenue stream.
When you're starting out as a business owner it can be difficult to know how much money you're going to have on hand at any given time.
Residual income means your members keep paying you month after month for access to your content.
It can build a steady and reliable source of income for your business.
3. Easier Than You Think to Build.

You do not have to be a technical guru to build a membership site. With platforms like Kartra, Kajabi and Thinkiffic, you don't really need any technical expertise to build a membership site.
Even with WordPress and the plugins available, the learning curve for building out your membership site has become a much simpler process.
You can focus on your content and be confident that you can create a professional membership site.

4. Build Content as You Go.

The great thing about membership programs is that you do not have to have ALL of your content created before you launch.
You can create a base of content, even a small amount, and continue to drip content into the membership site.
Memberships are generally an ever-evolving asset. In order to keep your members engaged and paying month after month or year after year, you'll need to have fresh content.
You can write new articles, create new videos or hold live training in a webinar platform or on social media.
The point is you can create and build as you go. It doesn't have to be done or perfect before you launch. Just keep building.
5. Create an Online Community.

You don't just want customers, you want raving fans. The best part about memberships is the community that you will create.
People will join your membership for the content. But they will stay for the community.
We all want to be around like-minded people the "get" us. That's what your membership site can be for your members. A safe place and an encouraging place for them grow and become better with others that have very similar goals and dreams.
6. Generate Sales of Other Products and Services.

When you build a membership site you have a "captive" audience. You can use affiliate links to others products in your membership site.
You can also include links to your additional products and services within your business. If you offer 1 on 1 consulting or services or higher ticket items, your membership site can be a great way to build relationships that can lead to additional business.
I hope you found value with today's post.
If you did, please leave a comment and share with your fellow digital marketers.
To Your Success!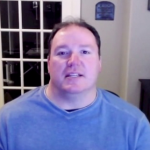 Steve Stark
steve@starkwebdesign.com
262-378-0234
Follow us on Facebook