As a business owner, having a professional looking brand is essential for attracting and keeping customers. There are a lot things that go into creating a successful brand.
One very important aspect is your email. Email is how business gets done. It's how you stay in touch with your customers. In many cases, especially for online marketing, email is how you nurture leads into sales.
It's not good enough to use a free email like yourname@gmail.com or yourname@yahoo.com. You need a branded email.

What is a Branded Email?
A branded email is an email address that uses your companies domain name.
For example, my email address is steve@starkwebdesign.com. Starkwebdesign.com is my domain name.
The name or word that you put in front of the @ symbol is completely up to you. Don't go crazy, generally using some variation of your name is the best practice.
What a Branded Email Will Do For Your Business

You need to take advantage of placing your brand in front of your customers and potential customers as often as possible.
With a branded email you will have your domain visible to your lead every time you send them an email. Your email is seen in many places. It will be in your social media profiles, business directories, chamber of commerce websites, printed material and much more.
Having a branded email will present a level of professionalism and consistency of brand that will set you apart from those that use free email systems.

You are very serious about your business and you want others to take you seriously. If you are using a free email like Gmail or Yahoo mail that does not look professional.
If you want others to take your business seriously, you have to present your brand in a professional manner. A branded email looks much more professional that a free, non-branded email.
It shows others that you represent a real company that does real business. This will increase your credibility when you interact with customers and potential clients.

Using a free email, such as a Gmail or Yahoo email, greatly increases your risk of having your emails marked as spam. There are a two very serious issues when your emails get flagged as spam.
First, when your emails are getting marked as spam, they are not getting into the inbox of your lead or customer. We already established that email is how business is done. If you can't get your emails to your leads, then you can't nurture leads and you won't make sales.
Second, if your emails are regularly flagged as spam you can get your domain blacklisted. Once a domain is blacklisted, you'll see a huge increase in spam complaints and deliverability issues. You will very likely see a decrease in traffic or no traffic at all.
Third, spam complaints can have a negative impact on your brand. If you have issues with delivering email and getting blacklisted, others will wonder how legitimate your business really is. You may lose customers before you ever get a chance to engage with them.
Allows You To Use Email Marketing Systems

If you are going to do business online then you will need to use an email marketing platform. Email marketing platforms like Aweber, MailChimp, Kartra or Drip allow you to build email lists and send mass email.
In order to use these platforms you are required to have a branded email. Free emails from Gmail, Yahoo or AOL will not work. If you try to send mass email (to 25 or more emails at a time), your emails will likely get marked as spam and not be delivered. If you do this enough, your free email will be blacklisted and won't reach anyone.
How To Set Up Branded Email

If you do not already have a website, you'll need to purchase a domain name. You can do this through companies like GoDaddy.com, Domain.com or NameCheap.com.
Then you need to choose an email provider. My first choice is Google Workspace. Google Workspace allows you to create a branded email with your domain using the Gmail platform.
While I don't recommend using a free Gmail account, the platform has been extremely user friendly and works on nearly any device. The other provider I recommend is Microsoft 365 Email.
For those who are already using Microsoft Outlook and really like that program, the Microsoft 365 Email is a great option. The cost of both of these platforms is about $6-$7 per month per email.
Once you choose a platform, each of the providers above have very simple setup wizards that will walk you through the set up process without the need for any technical expertise.
You can now see that if you want to do business online, you will need a branded email. It's not difficult to set up and will legitimize your business and give it a higher level of professionalism.
I hope you found value with today's post. If you did, please comment and share.
To Your Success,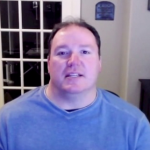 Steve Stark
Email me at steve@starkwebdesign.com
Follow me on Twitter
Find me on Instagram