It is so exciting when leads start to drop in to your email list. Whatever your lead magnet is, your funnel is starting to produce.
However, that's just beginning. Getting leads is into your list is great but now you need to turn them into customers.
They've trusted you enough to give you their name and email address. Now you need to get them to know, like and trust you.
With your email list you can do this with a nurture email sequence.
Not sure what an email sequence is? Check out this article that shows you how to build an email sequence.
Let's take a look at a 7-Day Email Sequence to nurture your leads.
The 7-Day Email Sequence to Nurture Your Leads
Email 1: Thank You/Introduction/Giveaway
Your first email will depend heavily on HOW you generated your lead. Most will opt in from some form of lead magnet or perhaps they purchased something are already a customer.
Either way, the first thing you need to do is deliver on whatever it was that brought them in. If they opted in for a freebie, then you need to deliver it in this email
Even if your funnel or thank you page delivered your content or product, it's still a good practice to offer access in this first email.
You also need to say Thank You. Your new lead has taken a leap of faith on you and for that you should be thankful.
Take this opportunity to briefly introduce yourself too. Don't go into a full blown autobiography. Just let them know a little about you and why they are in the right place by opting into your list.
Email 2: Did you get this?
In email 2, you will again confirm that they received your giveaway or product. This may seem redundant but you'd be surprised how many people miss that first email.
Ask them to confirm and reply to you. You want to get them to engage. Ask if they have any questions for you.
This is a great way to start a conversation and build rapport.
Email 3: Sneak Peak Video of Your Offer
In email 3 you're going to give them the first look at your offer. I prefer to do this with a behind the scenes video.
My product is an online course so I give my audience a look inside the course. I explain how the course is structured and show them exactly what they are going to get when they purchase.
Whether you have a course, membership program, downloadable content, video or any other digital product, you can give them a quick look using video.
What if you have a physical product? The same applies. You can do a product video to demonstrate how it works or show why it's so effective.
How about for a service based business? This gives you a great opportunity to show off your skills.
Create a video of you performing your service for another client. Get a testimonial from that client and perhaps others. This create social proof and is a powerful way to sell.
Emails 4-6: Related Value Content.
In emails 4, 5 and 6 you are going to dazzle them with additional content. This content can be in the body of the email or it can be a link to an article or other piece of content.
The most important thing to remember for this content is that it should relate to the reason they opted in to your list. Ideally, that would also relate to the products or services that you have to offer.
For example… if you have someone opt it to a lead magnet that consists of a video series on how to crochet sweaters for lizards you might create additional content on what types of yarn to use or how to work off a pattern.
You would NOT send them content on how to create a practice plan for youth soccer teams.
Now I know those are random topics but you should get the point. Your sequence has to be consistent. Your content should be related and provide value.
This is how you build trust. This is how you create raving fans. Keep giving them value.
You can also use PS lines with a link to your sales page. PS lines are generally a great way to get a click through.
Email 7: Long Sales Letter
Your last email in the sequence is your long sales pitch. In this email you're going to dive deep into your product or service.
The content of this email will be similar to the copy on your sales page. Don't hold back.
By this time your lead, if they are engaged, are getting to know you. They've already had a sneak peek of your offer. Now… it's time for the ask.
Your goal for your list should be to get your leads to KNOW, LIKE and TRUST you.
This is how you generate sales. This is how you grow your business online.
If you found value with today's post, please like and share with your network.
Send me a facebook message from this page to ask any questions you have regarding marketing or websites.
To Your Success,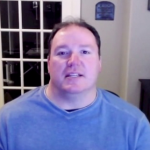 Steve Stark
Email me at steve@starkwebdesign.com
Follow me on Twitter
Find me on Instagram