Disclosure: Some the links in this article are affiliate links, meaning, at no additional cost to you, I will earn a commission if you click through and make a purchase. We ONLY participate in affiliate programs for products we use and recommend.
As a business owner, there's nothing worse than being stuck in Google ranking oblivion. Except maybe when your competition isn't.
It's not easy seeing your competitors pages ahead of you on Google. Having your business found ahead of your competitors can mean the difference between success and failure.
So what can you do to beat your competition in Google search rankings.
SEO is a tricky business that is ever-changing. But if you want to get ahead of your competition then you need stay on top of it.
4 steps to beating your competition in the Google Rankings
Improve your website

The design and performance of your website are critical to improving your search ranking in Google.
Is your website mobile-ready?
Your site has to have a Responsive Design. A responsive design allows users on any size computer, tablet or smartphone to easily view and naviagate your websites.
With about 60% of search being done on mobile devices, Google is going to favor websites that have a responsive design.
Does your site load fast?
How many times have you found a promising site, clicked the link, and then has to wait 5 minutes for the page to load?
Google takes into account your page loading speeds. If your site takes too long to load Google will drop it in the rankings. They are working toward the best possible user experience and no one wants to wait.
You can improve the speed of your site greatly by reducing the size of the images on your site. Look at tools like ImageOptim or TinyPNG to optimize your website images.
Is your site easy to navigate?
Your site's navigation should be logical and very easy to follow. Limit the number of menu items and levels of menu items to as few as possible. Create a structure that makes sense and is easy for everyone to understand.
Google will use your navigation menu to index your website. Be sure that there are no dead links or pages that you don't want indexed.
Find the right keyword for your business

Finding the right keywords for your website is another very important element to improving your search ranking. This takes a little bit of work but without the proper keywords you have no chance of outdoing your competition.
To find keywords for your website, start with the Google Keyword Planner. What are some of the main keywords in your industry? More importantly, what would someone type into Google Search to find what you have to offer.
Be specific. If you own a gym in Milwaukee, WI that offers Ninja Warrior classes, then you don't want to focus on just the keyword "fitness' or even the term "fitness classes". It would be very difficult to rank for such broad keywords and if you did… that person in San Diego looking for a fitness class isn't going to drive to Milwaukee.
You want to find "long-tail" keywords specific to your local market. Generally, these are more of a phrase than a word. Most times 3-5 words. In this case, "Milwaukee fitness classes" or "group fitness classes Milwaukee WI" would be a good fit. These keywords get about 10-100 searches per month according to the Google Keyword Planner. "Fitness" gets 100k-1M searches per month and "fitness classes" gets 10k-100k searches per month. You might be thinking, "those are bigger numbers with way more potential." You're right! But it will cost you millions of dollars to rank for them. If you use them you'll probably end up on page 1045 of search. 
So… do you want to be on page 1045 for those "big" keywords that are super vague or on page 1 for keywords that only get 10-100 searches but are laser targeted for your product or service?
Easy choice if you want new clients.
use social media and pay-per-click

Social media can be a powerful tool but organic reach has declined drastically over the past couple years. That said, you should be sharing content regularly on all of your social media platforms. Focus on the platforms that make the most sense for your business. Where is your target market hanging out on social. Facebook is a given but often an older crowd. Instagram, Twitter, Pinterest, LinkedIn and Snapchat are all others worth considering depending on your target market's demographics.
If you want to take it to the next level you'll need to look into pay-per-click ads. Word of caution… don't just jump in. Hire someone knowledgeable in social media marketing or do your homework. Things change quickly in social media marketing so you have to stay educated or you could throw away A LOT of money.
Check out our article, Which Social Media Platform is Right for Your Business? to learn more about where your target marketing might be active.
Create a solid content marketing strategy

Content marketing is the most affordable and often most effective method of marketing your business online.
Content can include any variation of written content, video content or audio content. It can be on your website, your social media platforms, printed formats or any variation of the three.
There are two things you need to be successful at content marketing. Quality and consistency.
No one is going to give a rip about your content if it doesn't offer them something. I tell my clients all time that they need to be giving away their best content. That might seem weird but if you want to win raving fans on your site and on social media then you have to give them a reason to follow you. Quality content is a must.
Not only do you need to provide awesome content, you need to do it consistently. And that is no easy task. Content marketing is all about providing value on a consistent basis. This is how you pull in potential clients and customers. Most people need to see an offer up to 7 times before they take action. Keep them coming back so you can keep your offers on their mind.
Follow these 4 steps and start climbing the Google Search Rankings.
If you found value with today's post, please like and share with your network. Also, drop us note to ask any questions you have regarding SEO and let us know how these tips effected your Google ranking.
To Your Success,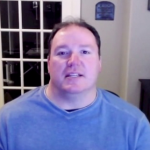 Steve Stark
Email me at steve@starkwebdesign.com
Follow me on Twitter
Find me on Instagram