Generating leads for your business is critical to your success. If you want to generate leads online then you are going to need a lead magnet funnel.
I know that building web pages, creating funnels and working with marketing automation can be intimidating. But it really doesn't have to be.
There are systems out there today that don't require you to be a tech guru or internet expert. Will it take some work? Yes! But if you commit to learning and are serious about your online business, you'll overcome the fear and make it happen.
In today's video we discuss what a lead magent funnel is and what you need to build one.

What you need to build a lead magnet funnel
A Lead Magnet
A lead magnet is a piece of content that you exchange for contact information. People have become very protective of their name and email address. And for good reason. There are a ton of spammers out there sending information to our inbox day after day that we don't want.
You need a way to set yourself apart and ensure that the emails you send to your list are wanted, welcomed, and opened. With a quality email you set up all future interactions with your lead allowing you to nurture and build a relationship with a potential customer.
Check out this article to see how to create an effective lead magnet. 11 KEYS TO CREATING THE PERFECT LEAD MAGNET
A Page Builder
In order to build a funnel you will need a way to build web pages. Now I know you may be thinking, "I have to build web pages? What the….?"
Don't panic! With the funnel building programs out there you will have no problem building a fully functional lead magnet funnel.
You really only need two pages to create a lead magnet funnel. The first is a Landing page that includes your opt-in form and the second is a Thank You page that thanks your new lead and gives them next steps.
If you have a product or service to sell, consider adding a Sales page linked from your Thank You page to introduce to your leads. Often times, if your leads are willing to opt-in for your FREE content, they may be ripe for buying related services. Don't miss out on this opportunity to convert quickly.
My recommendation for a page builder is Kartra. It has everything you need build funnels and email lists. However, you could look at Kajabi, LeadPages or ClickFunnels as alternatives.
Opt-In Form
If you use an all-in-one system like Kartra, you won't have to worry about separate forms or email marketing systems.
However, not all page builders will include the ability to add an opt-in form. Or you may need to tie a form to a 3rd party email marketing system.
Email Marketing System
In order to build your email list you will need to use an email marketing platform. Ask any online marketer and they will still tell you, "The money is in the list." You have to have a way to nurture your leads and you do that through email sequences and email broadcasts. Email marketing allows you to continue to provide value and convert leads into customers. Again, my recommendation is Kartra but some other good email marketing systems include Aweber, MailChimp and Drip.
I hope you found value with today's post.
If you did, please leave a comment and share with your fellow digital marketers.
To Your Success!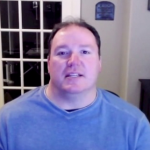 Steve Stark
steve@starkwebdesign.com
262-378-0234
Follow us on Facebook