What the heck is marketing automation? You may have heard this term as small business owners but what does it mean and how will it help your business?
Marketing automation refers to the use of software to automate marketing tasks and processes. Many small business owners don't have defined marketing tasks and processes let alone automation for these tasks and processes.
They rely mostly on word of mouth and referrals to find new customers. The extent of their online marketing is a brochure website with contact information and maybe a Facebook page they share with their friends.
What small business owners don't realize is that marketing automation can be a powerful tool for improving customer engagement, increasing efficiency, and boosting sales.
By added marketing processes for emails, lead generation and acquiring customers, and then automating these processes, small business owners can free up time to focus on strategic activities that drive growth.
Let's take a look at what you need to get started.
What You Need To Get Started With Marketing Automation
Define the goals you have for your marketing. Consider these questions…
Are you wanting increasing website traffic?
Do you need to generate more leads?
Are you trying to create more engagement with you current customers?
Do you want to increase the number of new customers?
Are you looking to increase sales to repeat customers?
All of these questions may seem obvious. You probably want all of these things to happen. However, having clear goals will help you focus your efforts and give you a way to better measure your success.
Define Your Target Audience
Identify your ideal customer. What are the ideal demographics? Consider age, gender, location, and interests. Are they married? Do they have kids? Do they own or rent their home? What's their household income?
You also need to understand their pain points and their needs. What are they struggling with right now? How is this effecting their lives? What do they need today to solve these issues?
Think about the outcome they are looking for. How would their lives be different if these issues were solved? Having a well defined target audience will allow you to create personalized content and messaging that resonates with them.
Find the Right Marketing Automation Software
Choosing the right marketing automation software is critical to your success. There are a couple things to consider when deciding on marketing automation software.
Examine the Feature List
The must haves include a page builder, an email autoresponder and analytics to monitor your campaigns.
Depending on the type of content you want to provide there are some other features to consider. If you want to sell digital content or services you'll want the ability to create products and have a checkout.
Other items that may be needed in your marketing software could include calendar scheduling, course creation, membership areas, helpdesks, video storage, and the ability to integrate with other softwares. Take another look at your goals and decide what features are going to be needed for you to meet those goals.
Know Your Budget
As a small business owner, it can be difficult to decide how to budget for your marketing. There are always going to be shiny new things that draw your attention. To maximize your budget for your marketing automation you should consider an all-in-one solution. There are quite a few out there that include many if not all the features we just laid out. My recommendation is Kartra. It's what I use for my businesses and nearly all of my clients use this software. Kartra is affordable and more user friendly than any other system that I have used (and I have used a MANY of them).
Will You Be Able To Get Professional Help
Can you get help with your marketing automation if you need it. We can't all be experts in our industry and then be a marketing expert as well. Does the software make provide support? Do they have a network of experts that you can hire?
I have been working with Kartra.com for the past several years. It has all of the features we have mentioned in this aricle and it's an affordable software. All of the marketing automation for my businesses as well as most of my clients utilize this platform and Stark Web Design is a certified partner.
While you can learn to use these systems and create your own marketing automation assets, it may be more efficient to hire someone to do the heavy lifting. In the long run, you almost always save money and have a higher rate of success than going the DIY route.
In order to take advantage of marketing automation, you're going to need content. You'll need to create personalized and relevant content that speaks directly to your target audience's needs and interests.
Think about what information you can share that your audience will find interesting or will give them a solution to common issues they are facing. This will help you engage with them and build a relationship.
Automated Email Campaigns
Develop automated email campaigns that are triggered by customer behavior, such as abandoned cart reminders or personalized product recommendations.
When you acquire a lead, they should be place in a email nurture sequence. This sequence will run from 7-14 days with an email each day. In these emails you introduce yourself, let them know what to expect from your emails and provide additional value.
You can sprinkle in offers but these emails should be primarily value-driven to allow you leads to get to know, like and trust you. Once this happens, sales become much easier to convert.
Monitor and analyze the results of your marketing automation campaigns. This allows you to identify what's working and what's not, and make data-driven decisions to improve your marketing efforts.
How often are people opening your emails (email open rate)?
How often and what links are they clicking in your emails (click through rate)?
How much time are they spending on your landing or sales pages?
Are they watching your videos and for how long?
These are all data points that will allow you to optimize your marketing automation.
By having these components in place, you can start using marketing automation to engage your customers, streamline your sales process, and drive growth for your small business.
I hope you found value with today's post.
If you did, please leave a comment and share with your fellow digital marketers.
To Your Success!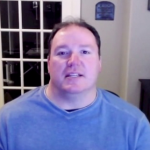 Steve Stark
steve@starkwebdesign.com
262-378-0234
Follow us on Facebook